One of the greatest MLM tips is to delegate. In a previous blog post I wrote on the importance of duplication. However, duplication is impossible without delegation. They go hand in hand. Strictly defined: to delegate means to authorize to send as one's representative.
MLM Tips: Whis is Delegation so Important?
Delegation is so important because simply put, you can't do it all. So the word is delegate, delegate, delegate. But how? The first step is to relinquish control. OK, it's your baby―you got your network marketing business going; you did all the initial sales; you made all the phone calls; you sweated the long hours; and you trained everybody. But, now it's bigger than you. You just can't be everywhere doing everything. Get out of the way and empower your people. Don't micro-manage and kill it with love. Delegate.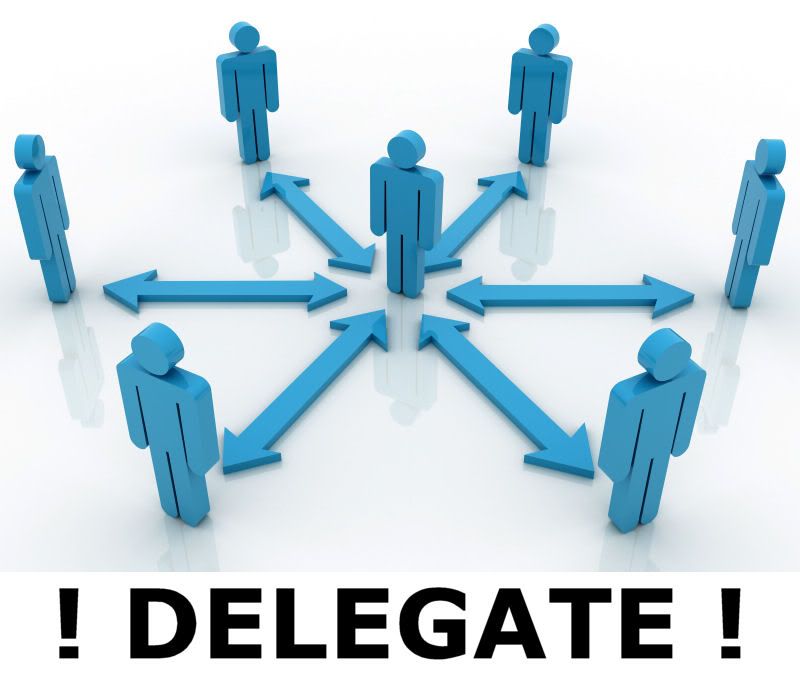 Authorize to send as one's representative―this means to declare a downline team member as empowered. Talk to a team member and specifically pronounce the delegation. Lay out the exact role, duties and responsibilities. Put these in writing. Guide him/her so that he doesn't stumble or fall. Then get out of the way. Be available for support and encouragement, but be prepared to step back.
Of the many MLM tips, this is the one that seems counterintuitive: delegate your business for accelerated growth. Guess what? You get it back tenfold. Teammates are happy and excited to have been given responsibility.  You will find that they step up to the plate.  They will start to put on the mantle of leadership. They learn that they also must be prepared to delegate to their downline. You breed delegation, you breed duplication. The result is a strong, unified and highly productive network marketing business.
Isn't this why you got into network marketing in the first place — so that you could enjoy the financial rewards of a growing, thriving business without "minding the shop" daily and essentially doing all the work yourself?
When you delegate responsibility on your team, you help prepare your downline to take on increased leadership that makes them more comfortable doing more of the same in the future.  Delegation does not mean that you are never involved. Delegation means that you give someone else the authority to manage, typically with some advance coaching to prepare them. When you delegate, you slowly shift the relationship with your downline rep from giving support to providing empowerment.
So what kinds of responsibilities might you consider delegating? (Just think of all the things you currently do and ask yourself what you would like others to help you do or do more of for themselves!) :
Taking a 3-way call

Hosting prospects at a local meeting

Covering a meeting with another team member

Following up on a business lead

Helping to lead training
The beautiful thing about delegation (as hard as it is to give up control), is that once a rep starts taking on more leadership responsibility, they start to transform into a true leader.  Their business (and your business), will really start to blossom.   
Give guidance, for sure, but delegate. This is one of the best MLM tips I ever received.
If you are interested in working with me, Cick Here to Learn about my Primary Business.
To Your Success!
Courtney Day
203-541-0961
MLM Tips