MLM success is anchored to your leadership, and your leadership is bound to your self-image. Wisdom says to evaluate yourself neither as too high or too low. Somewhere in the middle is the sweet spot of "sober self-judgment." (Often life gets us there!)
Why is MLM success tied to your self-image? Because how you view yourself will largely determine how you treat others. Therefore, know yourself. Be honestly self-transparent. However, "self-transparency" gets thorny. I remember in my past work life I was asked to take on responsibilities that "weren't me." It bothered me. I was not in my sweet spot and it was difficult to lead with authenticity.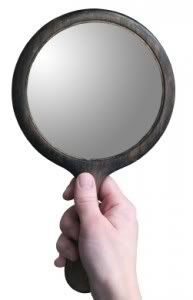 MLM Success: Finding Your Sweet Spot
But, now that I am released into MLM freedom (and MLM success), I am free to see everything (and reap the consequences for better or worse). What I need to see and would suggest that you see too is the "sweet spot." That is, if I view myself too highly or to poorly, I may be viewed as a dominator, autocrat or manipulator.  An off-center sense of self (too high/too low) can make others feel incompetent and even worthless. Not good. MLM success departs.
However, from the sweet spot of self-image, a leader fosters wide open perception in those under him/her. This allows freedom of conversation, expression, creativity and flexibility. From the sweet spot a leader is most effective in helping others on the team find the same midpoint of a healthy, positive self-image in relation to their work and success. They, in turn, can inspire those below them. Challenges, stress and even setbacks are handled better. Moreover, vision, purpose and motivation are enhanced. Now we are onto real MLM success!
You must be vigilant in keeping your self-image in the sweet spot. Keep in the groove. Attitudes like frustration, negativity and impatience can "poison" a downline and shut down your MLM success.  MLM success is a fine tuning. Above all be merciful (especially to yourself). We all fall short at one time or another.
Cick Here to Learn about my Primary Business.
To Your Success!
Courtney Day
203-541-0961
MLM Success