I am struck by how MLM money talk is so commonplace among network marketers.  I can't tell you how often a prospect for my business asks me how much money I'm making, and fully expects me to share. I have to admit, I'm dumbfounded. Call me old fashioned; but where I come from you just don't ask someone their income. It's impolite. Not so with network marketing―I would like to see this change.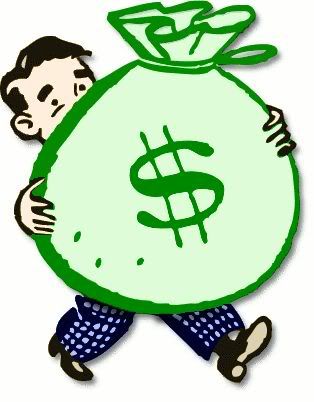 MLM Money Making: Keeping it Private
I firmly believe that your MLM income is a private matter; it's simply no one's business and worse, misleading.  Think of it this way, when you worked in an hourly or salaried position, did you go around asking all of the other employees what they were making?  When you were first starting out, did you go into the President or CEO's office and ask him what he/she was being paid (so you could project what you might earn if you also became the CEO)?  Of course not. It is a ridiculous thought. 
Don't give into the MLM money question other than directing people to the compensation program and explaining it fairly. There are so many variables related to someone's earning potential such as: their previous experience in network marketing; their contacts; the time they spend on the business; their specific skill set and leadership style. … and on and on. MLM money making potential is based a little on the product and compensation plan and mostly on the capabilities of the individual.
So why is MLM money talk so common in network marketing? 
Down under the surface, the question of MLM money shows some uneasy realities. Admittedly, it is challenging to evaluate an MLM business in terms of success and viability. Asking questions as to the number of sales, distributors, reps, or years of involvement are often stronger indicators of an individual's success than sheer dollars, which can be distorted.
At the same time, there is a perception that floats around the MLM business that it's just about the money.  This ideal is often reinforced at MLM corporate conventions where a few reps are called up to receive large checks with the crowd going wild.  In other words, it's all about "get rich quick." So presumably it is logical to ask someone, "Have you gotten rich quick!?"
Chances are if a leader quotes or promises some impressive dollar amount for their MLM earnings, it's done to be misleading.  A proverb says, Like clouds and wind without rain is a man who boasts of gifts he does not have.
You are going to be sadly disillusioned if you base your MLM business decisions on MLM money alone. Do a gut check right now. Is this you? Sure there are stories out there of the great MLM money-making riches. They seem to perpetuate the industry. They suck people into a false hope; then spit them out disillusioned. In reality MLM money is earned by hard work and hard work alone.
Now, I have to confess I have fallen into the trap of putting a "wealth incentive" out there. No more. As I succeed and see real success in others around me, I can see the work and the relationships that are real and will last.
Focus on the business. Attend to your relationships and the skills of your MLM business―sales, networking, communicating, recruiting, team building and expanding into new markets. The MLM money will naturally follow.
To learn about my primary business, Click Here.
To Your Success!
Courtney Day
203-541-0961
MLM money