If you have been doing your research on the Independence Energy Alliance network marketing opportunity in energy deregulation, you'll want to compare Independence Energy Alliance to all of the other major network marketing energy opportunities. You should also compare Independence Energy Alliance to the no investment energy opportunities. There is at least one company now that is offering a powerful, no investment, no risk opportunity in the deregulated energy market.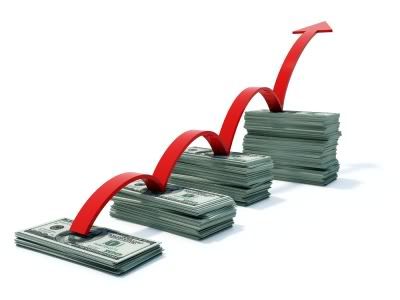 Overview of the Independence Energy Alliance Opportunity and Business
Independence Energy Alliance is the network marketing division of Independence Energy, a retail energy provider and subsidiary of Energy Plus.  Independence Energy Alliance currently offers residential and small commercial electric service in PA, NY, NJ, CT and IL.  Rates appear to be very similar to the local utilities. Independence Energy Alliance offers customers the option of choosing between their 20% renewable or 100% renewable energy products.
As with other energy network marketing opportunities, Independence Energy Alliance provides their "associates" the opportunity to earn upfront and residually on their customer's electric bill in the states they do business in.
How Independence Energy Alliance Compares To Other Fee Based Companies
Independence Energy Alliance is similar to most of the other fee-based opportunities in the energy sector such as ACN, Viridian, Ignite, Ambit and Momentis. It also competes with many fee-based opportunities outside of the energy space. The fee to join Independence Energy Alliance is $369. There is also a mandatory $21.95 monthly fee for the websites, Back Office and training materials.
In evaluating Independence Energy Alliance or any of the other fee-based programs, it is important to recognize that reps will earn most of their money from constantly recruiting new representatives who are also willing to get new reps to pay the upfront and monthly fees. This is the standard "recruit-to-earn" business model.
The biggest obstacle facing fee based network marketing companies is that 85% of the reps will never earn back their initial investment.  This is an industry statistic and fact. While you are earning your money, you are risking damaging your relationships with friends and family who may have been "recruited" into this type of opportunity and "lose" their money.  (While they could have earned money, there is a tendency for them to blame their sponsor for introducing them to what they believe is a bad business).
At the same time, it is essential to build a huge customer base in order to build a meaningful monthly residual income from an energy opportunity, which requires a big team of hard working reps!  Fee based opportunities create an unnecessary financial barrier to entry that can limit exponential growth. Just think about it?  How many people do you think you can realistically, personally persuade to spend $369 to join your "opportunity?"
Compensation Plan
The compensation plan offered by Independence Energy Alliance is, at first glance, a bit complicated. It includes ten promotion levels and pays residual commissions down to 2 levels at the first promoted level and is capped at 7 levels deep at the highest promotion level of "National Chairman."
Right off the bat, I saw a major disadvantage in the residual compensation plan with Independence Energy Alliance versus other compensation plans that open up to infinity-level residuals and at reasonable promotion milestones.
If you are joining an energy opportunity to earn long term residual income why would you want your residual earnings potential to be capped at 2-7 levels?  In my energy network marketing opportunity, I already have a team that reaches more than 13 levels deep and I am paid residuals to infinity!
The other big "watch out" in the Independent Energy Alliance compensation plan is "breakaways."  This little "gotcha" is explained in the fine print of the compensation plan, "When an Associate in your group promotes to Director for the first time, they no longer belong to your Group, and as such their Submitted Customers no longer count."
Independence Energy Alliance Vs. No Investment Opportunity
There is now a no investment network marketing opportunity in deregulated energy that is making significant waves in the industry.  In contrast to companies like Independence Energy Alliance, the company has built a network marketing opportunity that is truly viral and experiencing explosive growth. With no fee to join, virtually everyone can "Save. Give. Share. Earn."  Importantly, with no investment, no long-term contracts or fees, there is never any risk to one's personal or professional reputation.
In addition, the company differentiates itself from other network marketing company opportunities with:
The only national 100% renewable energy product

An extensive and rapidly expanding service footprint encompassing CT, NY, NJ, PA, MD, IL and very soon OH and TX for residential and commercial

Opportunity to service large commercial properties in 14 states

2012 expansion into natural gas

A "more green" standard energy product at 25% renewable as well as 100% renewable (reps earn double residual commissions on 100% green customers).

A charitable giving program that donates $1 a month for every customer (out of the company's bottom line profits) to nationally recognized charities and local non-profit organizations

NO INVESTMENT. NO FEES.

No Breakaways in the comp plan

Residuals to infinity levels starting at just the 3rd promotion level
The company also offers a simple compensation plan that is second to none, with fast start bonuses, upline overrides, upfront residual incomes and long-term recurring income.
If you like the idea of "leverage" and earning significant income from the work of others, you will definitely want to check out the No Investment Energy Opportunity.
Click here to learn more about Profiting from Energy Deregulation with No Investment
To Your Success!
Courtney Day
203-541-0961
Independence Energy Alliance